MATEUSZ STANISZEW
ONLINE PORTFOLIO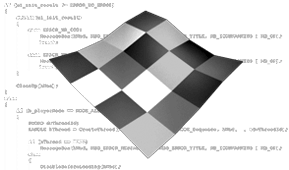 Converter ESRI ARC/INFO ASCII GRID to OBJ
Windows application.


My freeware application. You can convert your files with terrain data from ESRI ARC/INFO ASCII GRID format directly to 3d object and save it as OBJ file. Free for commercial and non-commercial use.
Please note!

The ESRI ARC/INFO ASCII GRID to OBJ Converter is provided as freeware, also for private and commercial use. Limited warranty. The application is provided "as is" without any warranty of its performance, merchantability or fitness for any particular purpose. Using for own responsibility.